Digitalshopi 2.0 Relaunch Event
Get 20% off! Apply Promo Code
6
People watching this product now!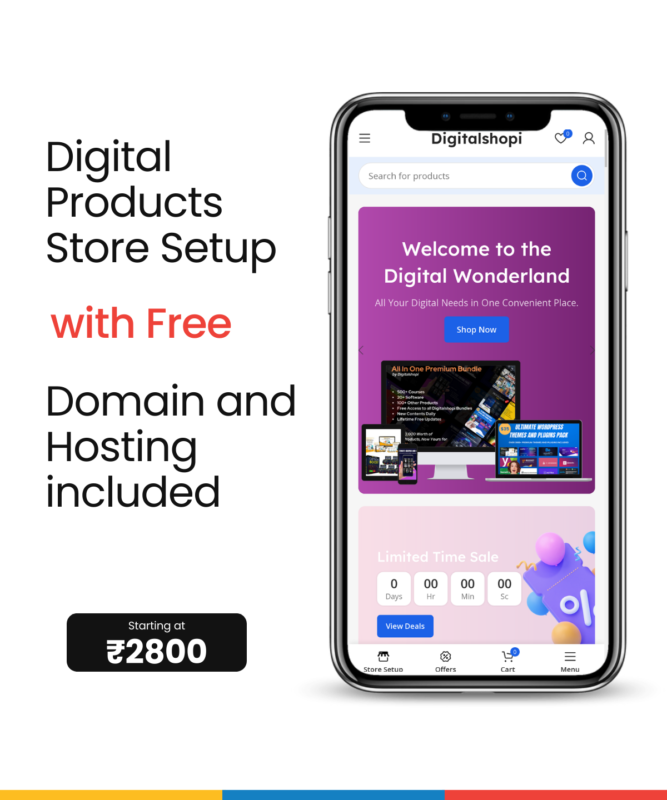 Introducing the Mega Audio Books Bundle: Immerse Yourself in a World of Knowledge and Entertainment!
Discover the joy of learning and the thrill of storytelling with our Mega Audio Books Bundle. Packed with an extensive collection of captivating audio books, this bundle offers something for everyone, from avid learners to fiction enthusiasts.
Key Features:
Vast Audio Book Collection: Dive into a treasure trove of audio books covering a wide range of genres, including self-improvement, business, history, fiction, romance, mystery, and more. With hundreds of titles to choose from, you'll never run out of options.
Expert Narrators: Our audio books are narrated by talented and experienced professionals who bring the stories to life with their expressive and engaging performances. Listen to the soothing voice of skilled narrators as they take you on an auditory journey.
Convenience and Flexibility: Listen to your favorite books anytime, anywhere. Our audio books can be easily accessed on your smartphone, tablet, or computer, making it convenient to enjoy a great story or learn something new on the go.
Learning and Personal Growth: Expand your knowledge and horizons with our collection of non-fiction audio books. From self-help guides to business strategies, you can access valuable insights to enrich your personal and professional life.
Escape into Fiction: Immerse yourself in the fascinating worlds of fiction. Lose yourself in thrilling adventures, heartwarming romances, or gripping mysteries as you experience the power of storytelling through captivating audio performances.
Family Entertainment: Our audio books are perfect for family listening sessions. Enjoy quality time with loved ones while sharing engaging stories that inspire imagination and foster a love for literature.
Commute Companion: Transform your daily commute into an enjoyable experience. Our audio books are a perfect companion during long drives or public transportation journeys, turning mundane moments into enriching ones.
Ongoing Updates: Our collection is continuously updated with new and popular titles, ensuring you always have access to the latest and most sought-after audio books.
Unleash the power of audio storytelling and learning. Dive into a world of knowledge, imagination, and entertainment with our Mega Audio Books Bundle.
Embrace the joy of listening to captivating stories and expand your mind with valuable insights. Get started on your audio book adventure today and let the magic of audio storytelling transport you to new and exciting worlds!