22000+ ChatGPT Prompts Bundle
Digitalshopi 2.0 Relaunch Event
Get 20% off! Apply Promo Code
7
People watching this product now!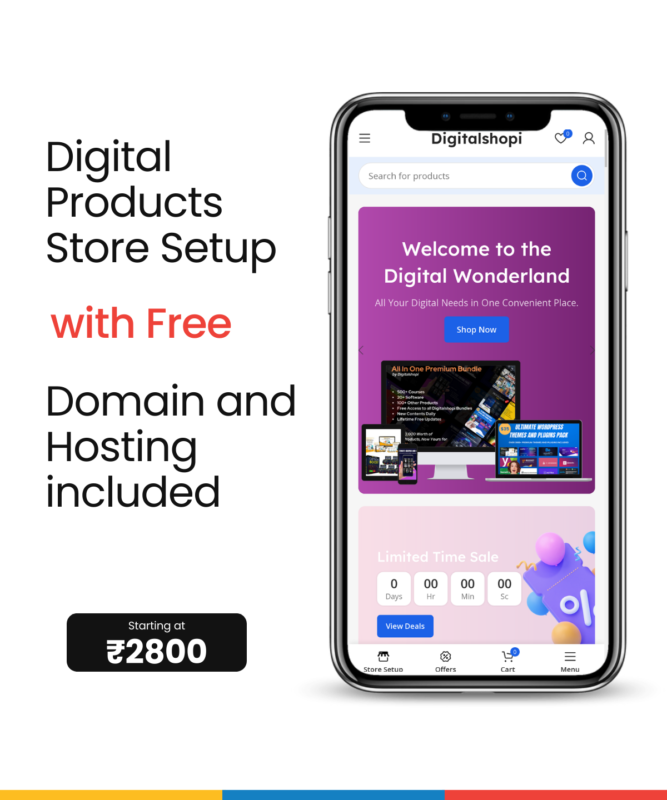 Unparalleled collection of 22000+ ChatGPT Prompts Bundle, spanning a diverse range of themes, styles, and inspirations.
🚀📚 Unleash Limitless Creativity with the 22000+ ChatGPT Prompts Bundle! 🌟✨
Are you ready to elevate your writing, storytelling, and creative thinking to new heights?
Dive into a world of endless inspiration with our exclusive 22000+ ChatGPT Prompts Bundle.
Whether you're a writer, a student, a marketer, or just someone looking to boost your creativity, this bundle is your key to an extraordinary journey of ideas and expression! 📝🌈
🌟 Ignite Your Imagination: Step into a realm where every prompt sparks new ideas. With 22000+ prompts at your fingertips, you'll never run out of creative concepts to explore, expand upon, and transform into engaging content.
📚 Craft in Every Genre: Dive into the heart of storytelling. This bundle covers a vast spectrum of genres, themes, and writing styles – from fantasy to sci-fi, romance to mystery, and everything in between. You'll always find prompts that match your creative mood.
🚀 Master Multiple Forms: Elevate your skills across various writing forms. Whether it's fiction, non-fiction, poetry, or marketing copy, this bundle empowers you to challenge your versatility and hone your writing craft like never before.
🌟 Embrace Endless Inspiration: With 22000+ prompts at your disposal, you can explore a new idea every day for years to come. Whether you're a seasoned writer or just starting, these prompts will fuel your creativity and keep your ideas flowing.
📝 Infuse Your Unique Voice: Our prompts are the canvas for your individuality. Infuse your style, experiment with genres, and watch as each prompt evolves into a piece that reflects your unique writing voice.
🌈 Celebrate the Joy of Creating: With the 22000+ ChatGPT Prompts Bundle, you're not just getting prompts – you're getting a gateway to joy, expression, and endless exploration of your creative potential.
🔮 Connect with Fellow Writers: Join a thriving community of writers who share your passion for storytelling. Share your work, exchange insights, and be part of an inspiring network that celebrates the beauty of the written word.
📚 Elevate Your Creative Journey: Witness your growth as a writer with the 22000+ ChatGPT Prompts Bundle. Experience the thrill of boundless inspiration, vast diversity, and the evolution of your storytelling prowess.
✨ Don't Miss Out on This Creative Treasure Trove! Elevate your writing with the 22000+ ChatGPT Prompts Bundle. 🚀📝
👉 Get Your 22000+ ChatGPT Prompts Bundle Now and Unleash Your Creative Potential! 🌟📚
📝🌈 Immerse yourself in the world of endless creativity. Seize the opportunity now to embark on a creative journey that knows no bounds, celebrates diversity, and transforms your ideas into captivating stories! 🚀✨🔮