Digitalshopi 2.0 Relaunch Event
Get 20% off! Apply Promo Code
9
People watching this product now!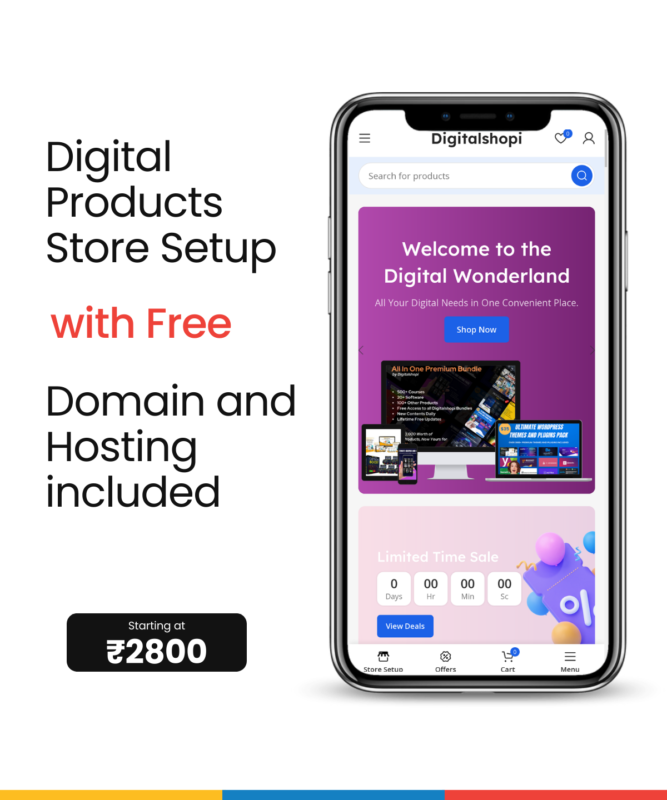 Are you eager to start your own successful print on demand business, but unsure where to begin? Our Print on Demand Course is your comprehensive guide to building a profitable online store and unleashing the potential of this exciting e-commerce model. Whether you're a budding entrepreneur, a creative artist, or someone looking for a flexible and lucrative business venture, this course will equip you with the knowledge and skills needed to succeed in the print on demand industry.
Key Features:
Print on Demand Fundamentals: Understand the concept of print on demand and how it revolutionizes the way products are designed, produced, and fulfilled in the e-commerce world.
Niche Research: Learn how to identify profitable niches and target audiences, enabling you to create products that resonate with your potential customers.
Product Selection and Design: Explore different product options, such as apparel, accessories, home decor, and more. Discover effective design techniques and tools to create appealing and marketable products.
Print Partners and Suppliers: Navigate the landscape of print on demand providers, choosing the right partners to ensure top-notch product quality and timely fulfillment.
E-commerce Platforms: Gain insights into selecting the best e-commerce platform to host your print on demand store. Popular platforms like Shopify, WooCommerce, and others will be covered.
Store Setup and Branding: Create a visually appealing and user-friendly online store that reflects your brand identity. Learn how to optimize product pages for higher conversions.
Marketing and Promotion: Develop effective marketing strategies to drive traffic and sales to your store. Explore social media marketing, email campaigns, influencer collaborations, and more.
Customer Service and Order Management: Master customer service techniques to ensure a positive shopping experience for your customers. Understand order management and fulfillment processes for smooth operations.
Analytics and Data Insights: Utilize analytics tools to track performance, understand customer behavior, and make data-driven decisions to optimize your store's performance.
Scaling Your Business: Once your print on demand store gains momentum, learn strategies to scale your business, expand product offerings, and reach a wider audience.
Course Benefits:
Expert Instruction: Our instructors are experienced entrepreneurs and print on demand experts, offering practical insights and industry best practices.
Practical Exercises: Hands-on exercises and real-world examples ensure you apply the knowledge gained throughout the course.
Support and Community: Join a network of like-minded individuals, access forums, and receive ongoing support to address any questions or challenges you encounter.
Discover the lucrative world of print on demand and turn your creativity into a thriving e-commerce venture. Enroll in our Print on Demand Course today and unlock the potential of this exciting and flexible business model. Let's build your print on demand success together!