Digitalshopi 2.0 Relaunch Event
Get 20% off! Apply Promo Code
12
People watching this product now!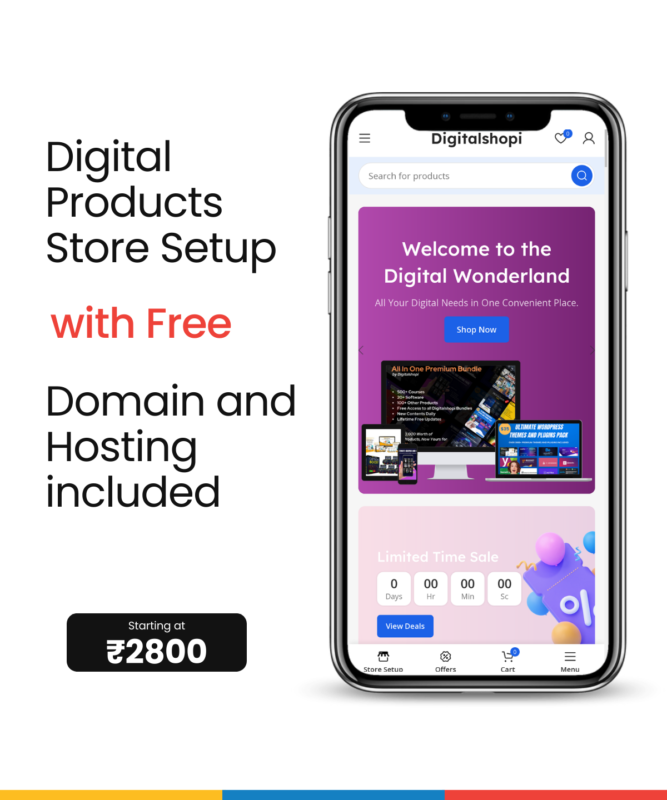 Have you ever dreamed of becoming a successful YouTuber, sharing your passions, and connecting with a global audience? Look no further! "Become a YouTube Star" is the definitive course designed to help you unleash your full potential on YouTube and turn your passion into a rewarding career.
Course Overview: In this comprehensive online course, we take you on an exciting journey from YouTube beginner to pro, equipping you with the essential tools and strategies needed to succeed in the competitive world of content creation. Whether you want to vlog, educate, entertain, or promote a business, this course will set you on the right path to make a significant impact on YouTube.
What You'll Learn:
YouTube Basics: Understand the YouTube platform, its algorithms, and how to navigate the creator ecosystem.
Content Strategy: Discover how to identify your niche, plan compelling content, and create a captivating content calendar.
Video Production: Learn the art of storytelling, video shooting, editing, and adding engaging visuals and music to your videos.
Channel Branding: Develop a strong channel identity with eye-catching logos, banners, and consistent branding across your content.
Growing Your Audience: Master techniques to increase subscribers, views, and audience engagement through organic and authentic methods.
Monetization Methods: Explore various revenue streams, such as ads, channel memberships, merchandise, and sponsored content.
YouTube Analytics: Uncover the secrets behind YouTube analytics to make data-driven decisions and optimize your channel's performance.
Collaborations and Networking: Learn how to collaborate with other creators and network within the YouTube community to expand your reach.
Copyright and Legal Considerations: Understand copyright laws, fair use, and how to avoid potential pitfalls related to content usage.
Dealing with Challenges: Overcome common obstacles, handle criticism, and stay motivated on your YouTube journey.
Course Format:
High-quality video lectures led by experienced YouTube experts and content creators.
Downloadable resources, templates, and checklists to streamline your content creation process.
Quizzes and exercises to reinforce your understanding of the course material.
Access to an exclusive community forum where you can interact with fellow students and share experiences.
Lifetime access to the course, allowing you to learn at your own pace and revisit the material whenever needed.
Who Should Enroll:
Aspiring content creators seeking to launch a successful YouTube channel.
Business owners looking to utilize YouTube as a powerful marketing tool.
Individuals with a passion for vlogging, gaming, educational content, lifestyle, or any other niche.
Students or professionals interested in building personal branding and online presence.
Embark on an exciting journey to YouTube stardom with our "Become a YouTube Star" course! Join now and let your creativity shine on the world's biggest video-sharing platform. Whether you dream of fame, fortune, or simply making a positive impact, this course is your key to unlocking endless opportunities on YouTube. Don't wait; start your YouTube career today!