2000 Android App Source Codes
Digitalshopi 2.0 Relaunch Event
Get 20% off! Apply Promo Code
11
People watching this product now!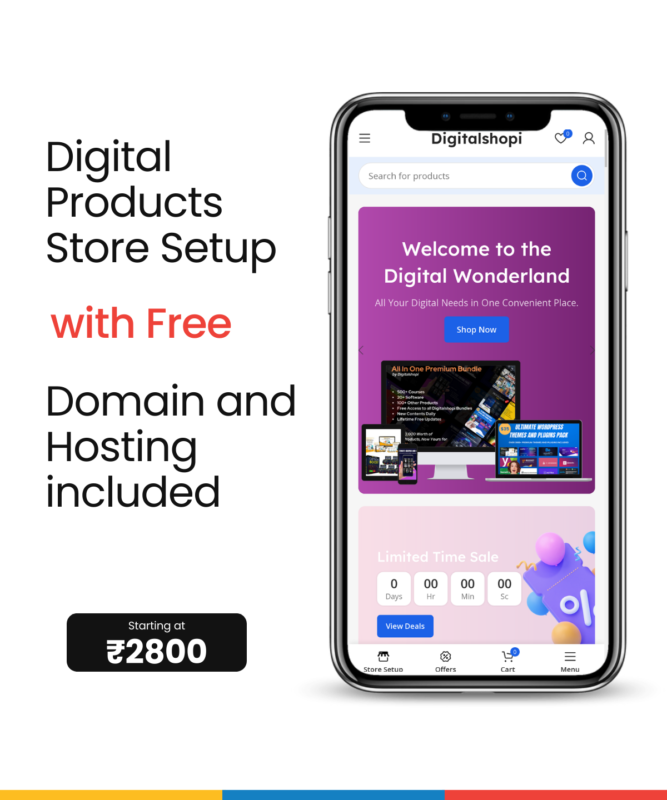 Unlock the potential of mobile app development and accelerate your journey into the world of Android programming with our exclusive 2000 Android App Source Codes Collection. Whether you're an aspiring app developer, an entrepreneur looking to launch your own app, or a seasoned programmer seeking inspiration, this comprehensive collection offers a vast array of ready-to-use Android app source codes across diverse categories and functionalities.
Key Features:
Extensive App Variety: Access a diverse range of Android app source codes, spanning categories such as social media, e-commerce, fitness, productivity, games, entertainment, utilities, and more.
Fully Customizable: Each source code is fully customizable, allowing you to modify, enhance, and brand the apps to suit your specific requirements and preferences.
Clean and Well-Structured Code: Benefit from well-organized and clean code, adhering to industry best practices and coding standards for easy comprehension and modification.
Complete Documentation: Receive comprehensive documentation for each app source code, providing instructions on setup, customization, and integration of additional features.
User-Friendly Interface: The apps are designed with intuitive user interfaces, providing a seamless and enjoyable user experience for your app users.
Compatibility: The app source codes are designed to be compatible with various Android devices and screen sizes, ensuring optimal performance and user accessibility.
Built-In Functionality: Explore a wide range of built-in functionalities, such as user authentication, push notifications, payment integration, camera integration, and more.
Real-World App Solutions: Gain insights into real-world app development techniques, empowering you with practical examples and best practices.
Benefits:
Time and Cost Savings: Save valuable time and resources by starting your app development with fully functional and customizable source codes.
Learning and Inspiration: Learn from real-world app projects and gain inspiration for your app development endeavors.
Rapid Deployment: Launch your apps faster with pre-built app source codes, enabling you to enter the market quickly.
Flexibility and Customization: Customize the source codes to align with your unique app vision and branding.
Entrepreneurial Opportunities: Utilize the source codes to create your own app portfolio, explore app entrepreneurship, or offer app development services to clients.
Unlock the door to Android app development success with our 2000 Android App Source Codes Collection. Empower yourself with a vast array of app source codes, ranging from simple utilities to sophisticated applications, all fully customizable to fit your vision and requirements. Whether you're a beginner or an experienced developer, this collection serves as a valuable resource to kickstart your app development journey. Download now and embark on a path of innovation and app creation!